For years the gasoline generator or the OFF line UPS has been the main method of back up power in case of power outages due to storms. FINALLY a new UL listed product developed specifically for your business is on the market, and available in middle Tennessee through GBT.
If you've used a gasoline generator I don't have to tell you how much of a pain it is to pull out the generator, hope it starts up, and vent the fumes out of the building.
With the INDOOR GENERATOR all you have to do is... keep working!
A generator will run hours.... that is if you remembered to put gas in the can last year. Typical computer UPS systems give only minutes of run time so you can shutdown computers in an orderly fashion. The INDOOR GENERATOR is designed to give you hours of backup, not minutes, so you can keep working. Point of sale equipment can continue to run, and you can still sell the heck out of flashlights!
Add solar panels and you can consider yourself green for tax and advertising purposes.

Features and Benefits for the INDOOR GENERATOR

| | |
| --- | --- |
| row 2 | |
| row 2 | |
| row 2 | |
| row 2 | |
| row 2 | |

Made in the good ole USA!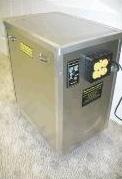 Ideal for Dental or Medical offices where insurance or state regulations require back up power for important lab equipment.New paragraph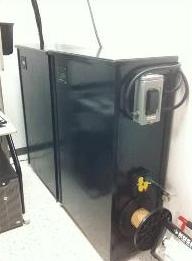 Model # 08/10/12 -UPS3600-OB is for or backing up the office computers for hours, not minutes, so you can keep working instead of waiting for the power to return while watching your employes have fun.
Made is USA
ETL listed UL,CE certified/compliant
On or off grid use
Solar or wind power compatible
Automatic transfer during outage
Scalable up to 36kw 3 phase