Want to have an option that is rare? You can move your event away from, well, everything, without the stink and noise from a gasoline generator. Imagine being able to offer GREEN power for your event to those that care about the environment.
A GREEN powered wedding will be memorable. With solar panels in the background you will have all kinds of interest. People who are green minded will be proud to say that their wedding or event was run from solar power. Musicians who have played using a GreenBand-iT have thought it was the coolest thing to play green.
Give yourself an advertising advantage by offering GREEN POWER!





Products





GBPS-4-200



For a small PA system as used for auctions, a candidate at the park, or karaoke out by the bonfire. Can be used to power a single guitar or bass amp. Make a statement at your gig by using your own solar power!







GBPS-4-1500
For a Wedding or party with DJ that is fairly conservative in music style. Can run a small 4 piece band! Will keep some LED path lights going into the night. Fits in a car!












GBPS-4-3000
For a wedding with a DJ in a quiet remote location. Enough power to run a full size loud rock n rollband plus some LED lighting to keep the dance area lit at night. Solar panels can be added for longer day time parties. Works with SSPS solar panel cart or GBT solar panel options.
Will also keep one of those inflatable jumpy thinys going where there is no power available.
Modular/plug-able design for easy moving by one person. And it fits in a car!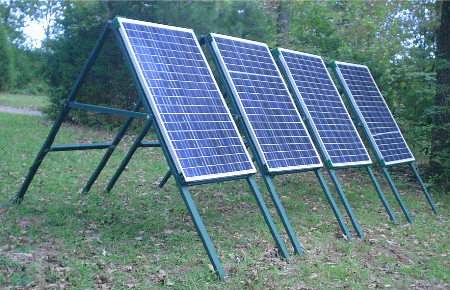 Available For Sale or Rental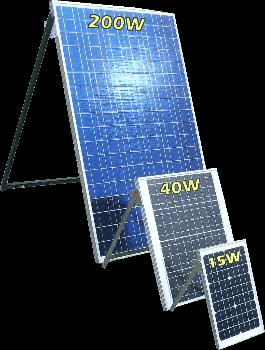 Available For Sale or Rental




Products




Small portable unit will run a TV or fridge overnight during a storm, or will run your TV out by the bonfire so you can watch the game and not miss the party. Can be carried without any dis assembly.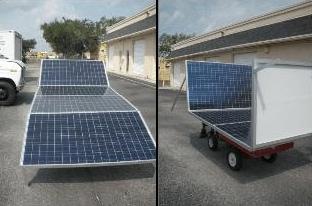 This cart can be pulled out to a sunny sight and supply solar to any of the portable units. Supplies about 600-700 watts as long as the sun is out.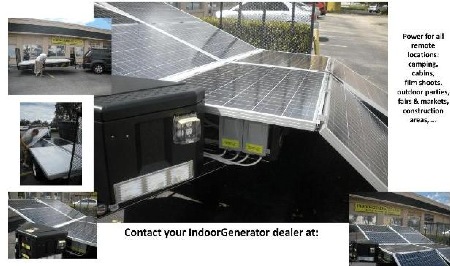 For day long parties, day long video shoots, or long camping trips. Municipalities can use this for power during disaster relief. This portable system has 3000watts of power for hours with no sun, and 1200-1400 watts as long as the sun is out, and can be pulled behind anything with a hitch, including a 4 wheeler!

My sales pitch is to convince you that adding a solar power option to your party, wedding, or gig, can give you an advertising advantage over the others.
Contact me to figure out what product is right for your needs. I'll make on with your company logo on it.